In 2023 we've been responding to calls from people making a positive impact in their community
If you have a community or creative project, we're here to help make it happen
Here's the latest line up of inspiring projects & how we are assisting the leadership  of your local communities:


GIVING POWER – We worked alongside Bendigo Sustainability Group on the GIVING POWER campaign. Providing an opportunity for everyone to be part of the clean energy transition, by supporting low income families to put solar on their homes. Jumpleads provided communication services to assist the fundraising campaign.
We're happy to report there has been $54,455 raised to date! FIND OUT MORE HERE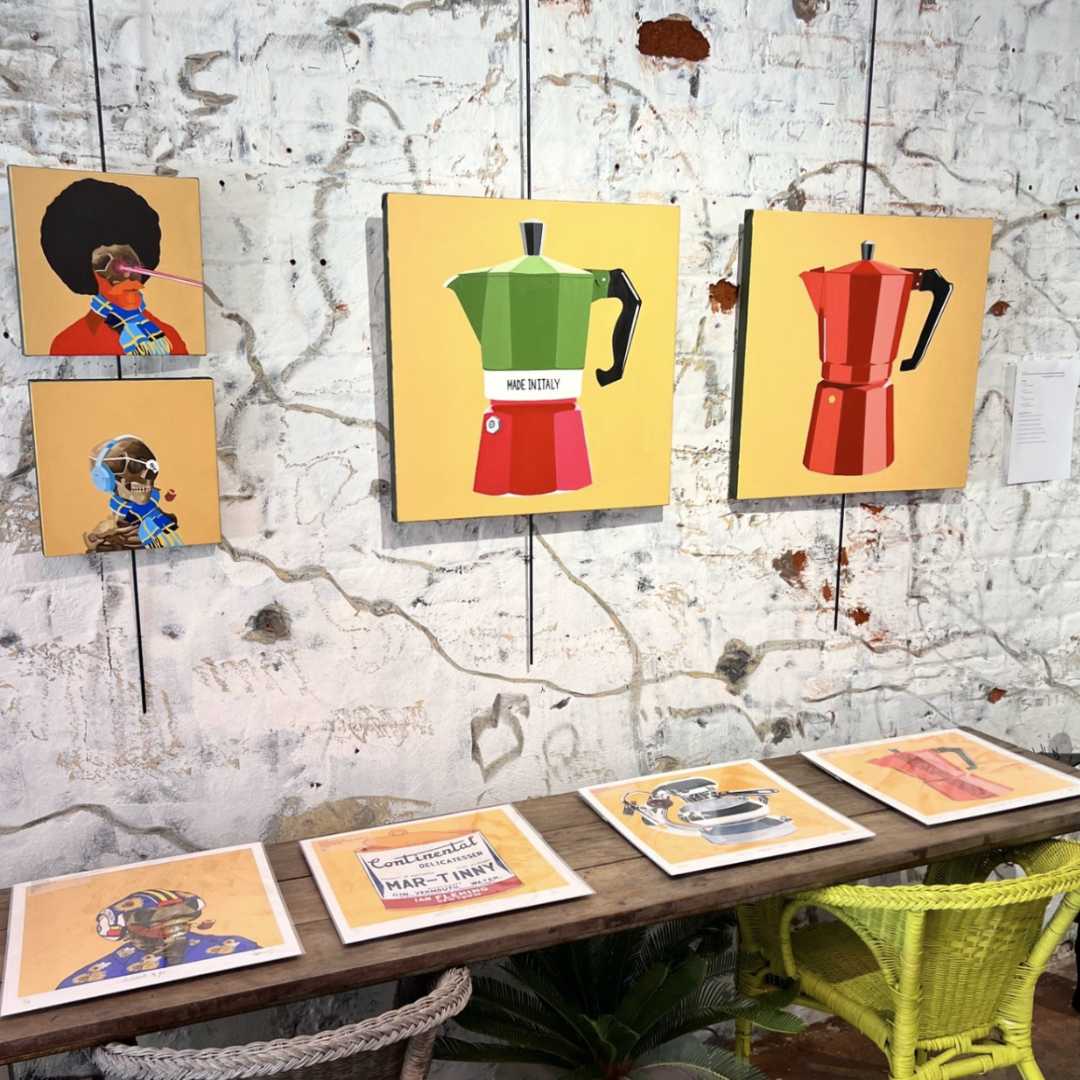 BEING MARKET READY – A popular initiative delivered by our Pop Up Art Team providing professional development for artists. By partnering with local Councils & assisting in on-ground engagement, we provide new opportunities for local artists to expand their reach and grow. MORE INFO HERE
[Thanks to Steve Munro for this image of his art]


CELEBRATING & STRENGTHENING COMMUNITY – Supporting Heathcote community to invigorate local leadership alongside Advance Heathcote. The intention was to listen to the community for what's wanted & needed to encourage more people to participate & contribute locally.

Make a Change provided engagement design, facilitated effective conversations & collected local intel. EXPLORE FURTHER HERE


BULOKE SHIRE: GLASS OUT – Alongside Buloke Shire Council, Jumpleads assisted in this Shire wide change management. Facilitating & encouraging glass recycling to improve waste management now & into the future. Jumpleads assisted in campaign design & implementation to get all on board CHECK OUT THE CAMPAIGN HERE


YES! Voice to Parliament Referendum – The Jumpleads team encouraged community to be informed & have the important conversations. This campaign has focused & brought people together in recognition of a potentially better future.



It's been a year of positive impact for Jumpleads & we're proud of the contribution we've made
Get in touch if you have a project that requires activation, support & know how AND you want to make a BIG impact – we're here to help

Subscribe to the Jumpleads mailing list to stay in the loop for future programs & opportunities